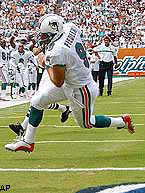 Jay Fiedler on the run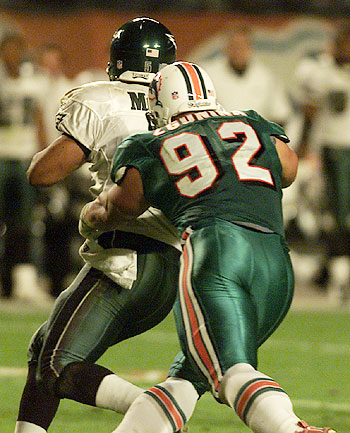 Jeff Zgonina about to take down Donovan McNabb from behind.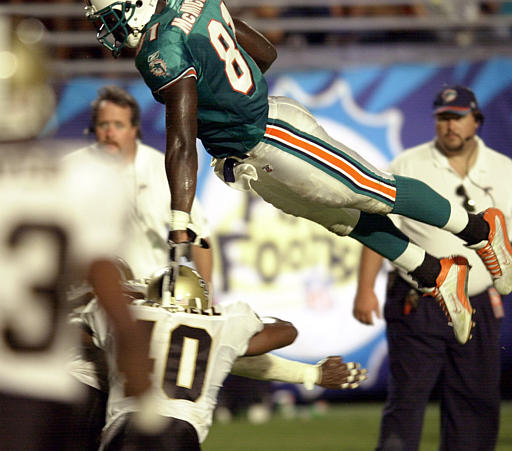 Randy McMichael flies over Mel Mitchell for preseason TD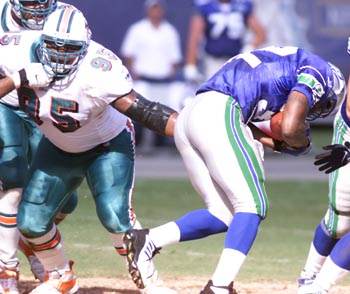 Tim Bowens ready to wrap up Ricky Watters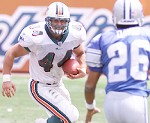 Rob Konrad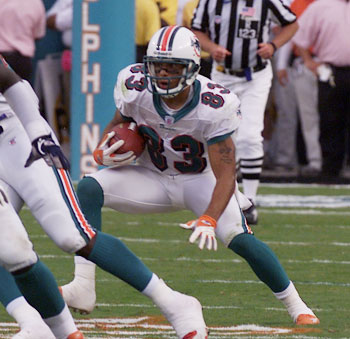 Sam Simmons fields a punt.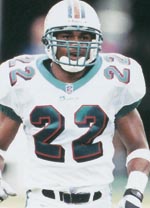 Shawn Wooden
Punter Matt Turk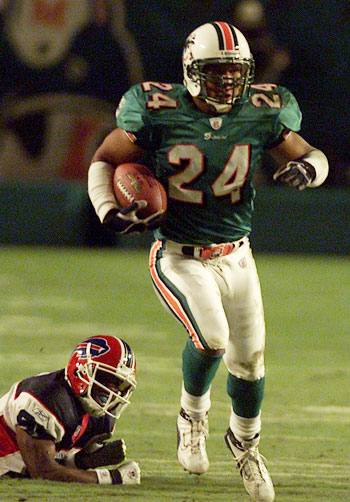 Sammy Knight records his first INT as a Dolphin.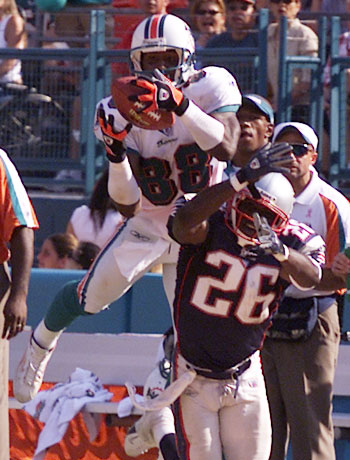 A leaping catch by Derrius Thompson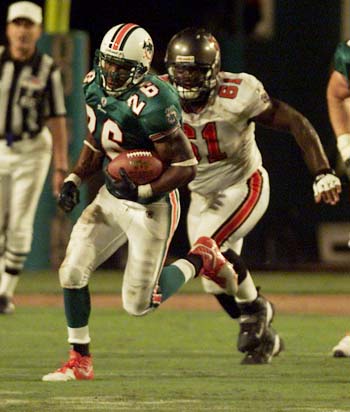 Leonard Henry
Pro Player Stadium, formerly Joe Robbie Stadium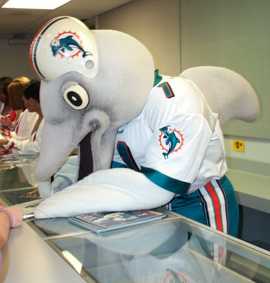 TD, the Dolphins' mascot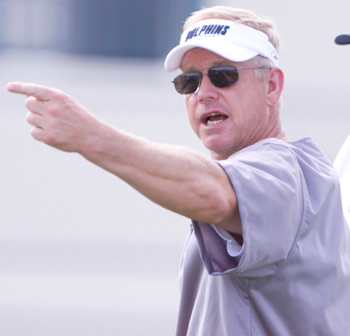 Jim Bates, defensive coordinator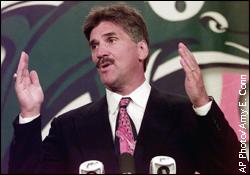 Head Coach Dave Wannstedt
Dolphins' cheerleaders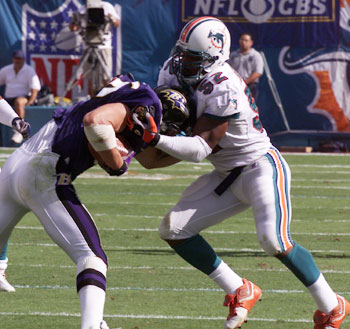 Morlon Greenwood levels Todd Heap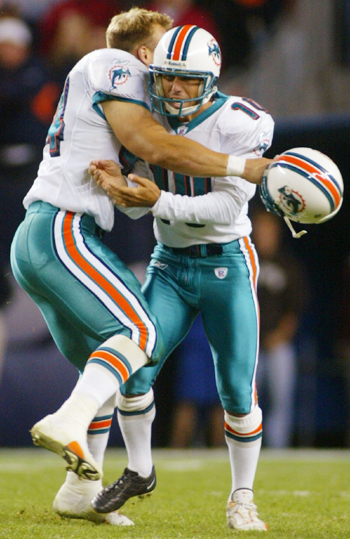 Mare's kick wins Denver game
Sam Madison runs with an interception.
Dario Romero chasing down Donovan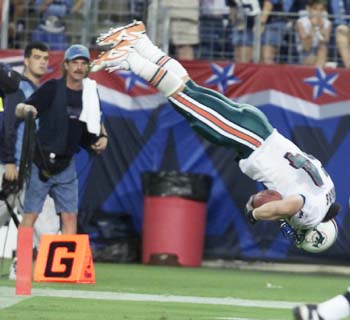 Zach flips into the endzone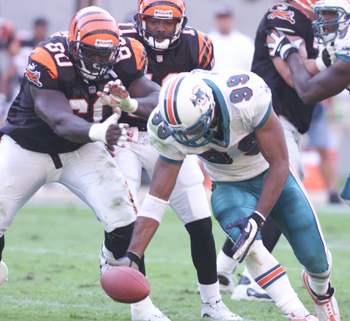 Jason Talyor scoops up fumble and runs it in for a TD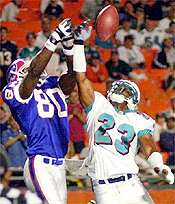 Patrick Surtain defends Eric Moulds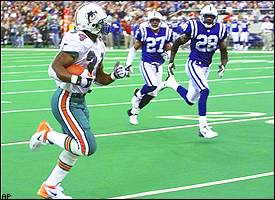 Travis Minor breaks off a major run in the RCA Dome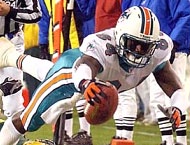 Chris Chambers dives for a score on Monday Night vs. Green Bay.
Ed Perry scores his forst NFL TD in 1997.
Adewayle Ogulneye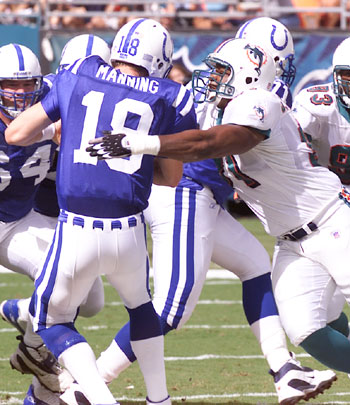 Jay Williams pulls down Peyton Manning.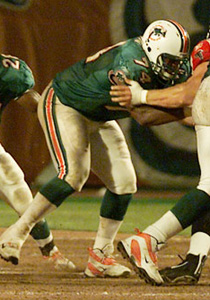 Wade Smith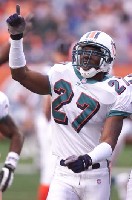 Arturo Freeman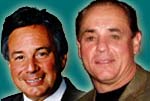 Dolphins' radio announcers Howard David and Jim Mandich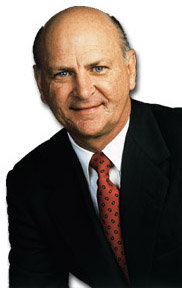 Owner Wayne Huizenga